M.D.R.
Digital art and public space
Slow down time, reinterpret the flux, reactivate our memories and let emotions show through... will artists always be one sound wave ahead of the rest of us? Driven by a desire to associate the most recent technologies with the power of the imagination, the young artist Milène Guermont explores the possibilities afforded by concrete. Her polysensoriel® concrete releases sound when touched and filters oblique light through small indentations.
Touch her MUR NUÉES and according to the strength of your magnetic field, you can hear the sound of the sea, the wind or children's laughter. At Lycée Sainte Marie in Neuilly, the "laughing wall" installation separating the gym from the courtyard is called MUR DE RIRES, M.D.R., which is a play on words of Mort De Rire – or LOL in English !


Véronique Godé
Art critic, abstract from "The International panorama of digital art & culture(s)" directed by Dominique Roland, 2012
M.D.R. (Mur De Rires) called by the chidren "the laughing wall"
M.D.R. is a permanent artwork which proposes a sensory experiment in the heart of the Sainte-Marie school of Neuilly created by Béchu Agency.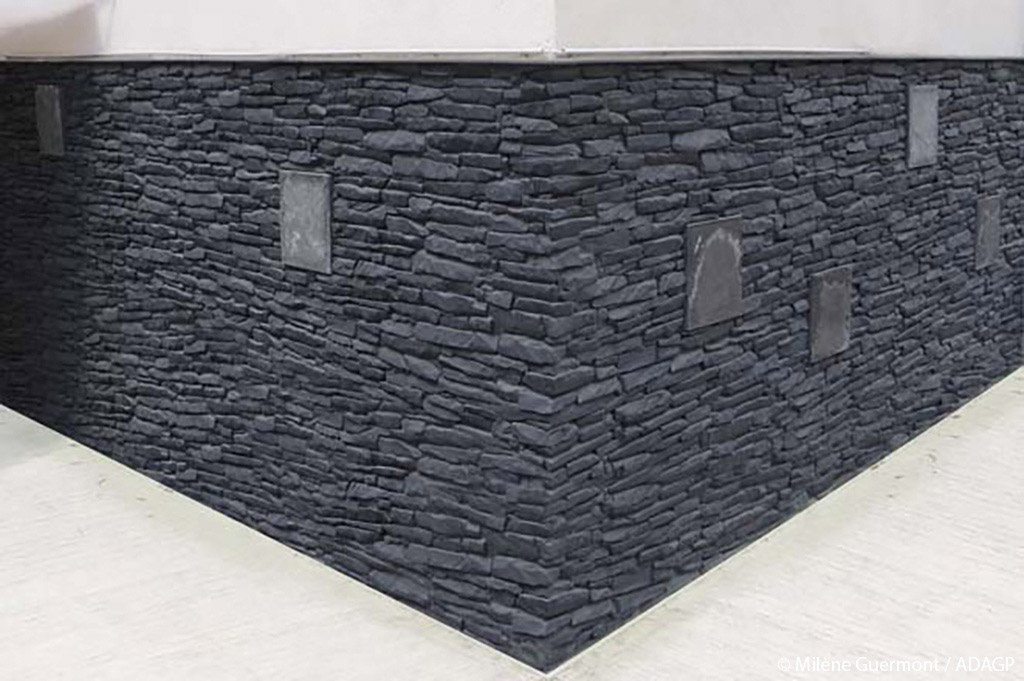 M.D.R. can not be spotted at first sight, it requires some attention. Some surprising slabs are scattered on the exterior walls of the school.
All of them are made of Craters and Polysensual Concretes, but each is unique, with nuances of color and harshness of surface. When you approach and touch one of them, a sound emanates from it: a girl's laugh, activated by your magnetic field.



Clicking on this pic, new ones will appear.