PHARES book
YOUR PHARES BOOKS
300 men, 5 km of metal, 7 kg of forms ...
Discover the incredible adventure blending heritage and innovations of PHARES, a monumental artwork made of metal and light. This "beacon of headlights" ("phare de phares" in French), born on Place de la Concorde next to the oldest monument in Paris, interacts with the public and is in dialogue with the Obelisk from Luxor, the Montparnasse Tower and ... the Eiffel Tower.
Made in France, under the patronage of the CNF of UNESCO, bilingual English-French, containing a hundred pages, this book of high quality (quadri + gold, selective varnish on the cover, 9 x 11 in.) describes the genesis and the inscription in history of this sculpture thanks to specially written texts by Jean-Paul Viguier, Alain Niderlinder ...
to photos by Henri Cartier-Bresson, Olivier Thomas ...
to reproductions of paintings from the Musée de la Marine, from the RMN-Grand Palais ...
The PHARES book can be acquired via this platform in the traditional way at bookshops. Its digital release with animations is on GooglePlay, IBookStore ...
Press release of the PHARES book here
Teaser of the PHARES book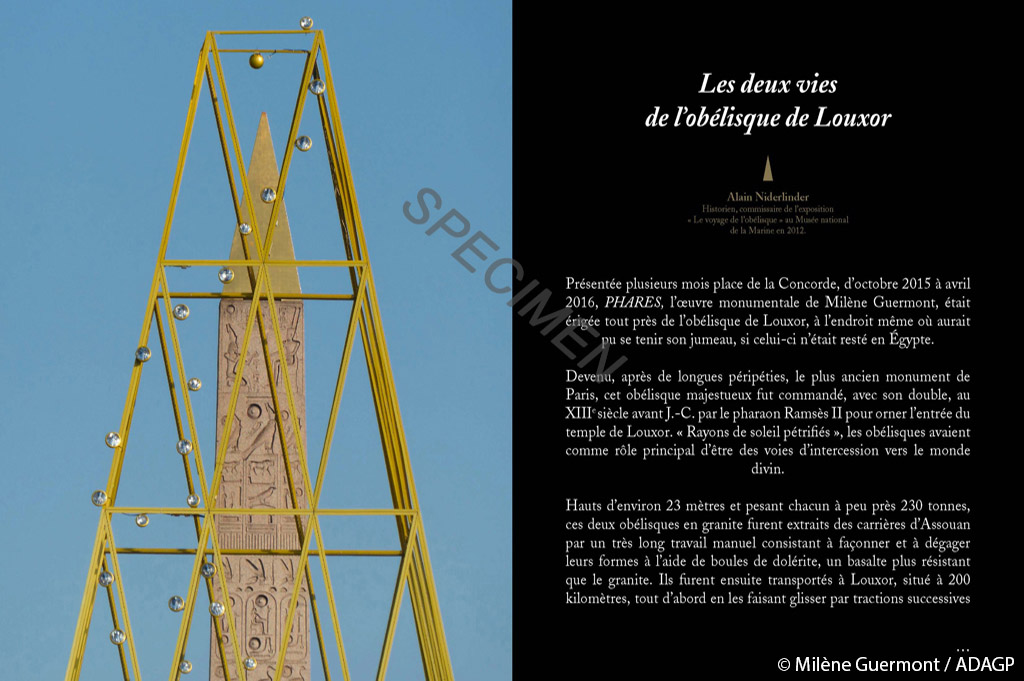 Click on the image above and others extracted page from the PHARES book will appear.


The

PHARES

book can be acquired at bookshops.
Its digital release with animations is available on Google Play, Ibookstore...

40,00 € each Livre PHARES

Add to cart